What a day we had with the women and committee of Springfield Ramblers! Just before their 3-2 win in the FAI Womens Amateur (Intermediate) Cup over Carrigaline ON THE 16TH April 2023. The senior team met with our Head of Mortgages, John Mansworth as he presented them with their new jerseys, co-branded with our good friends Breaking the Silence.
Just to take a look back for a moment. Last year, John Mansworth of Castle Capital Mortgages took on a project to raise funds for the cobh4football (C4F) http://cobh4football.ie/ project. This was a resounding success for the C4F committee as they achieved their goal. They developed a top class football facility for the purpose of binding and unifying their community.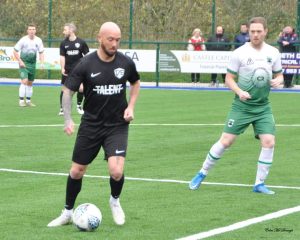 As part of this sponsorship, we spent a lot of time getting to know some key people within the community of Cobh. In particular, John himself as the chairman of Breaking the Silence https://www.facebook.com/btscobh/ explained to us the type of work that Breaking the Silence do. Their primary function is to create a Suicide Safer Community by connecting the person at risk of Suicide with life preserving resources. Breaking The Silence are a voluntary group who provide FREE Suicide Intervention & Prevention training to communities.
Onward to a mission of Castle Capital. We are a community broker and one of our missions is to educate our communities in financial services and to be a brand that our communities can reach out to in order to improve their relationship with money.
So then a common theme surfaced throughout these connections. The connecting theme is to unify and develop all of our communities. John Mansworth mentioned that Springfield Rambers https://www.springfieldramblers.ie/ Senior Womens Team were looking for jersey sponsorship. Along with Breaking the Silence, we were honoured to put our name forward as a sponsor.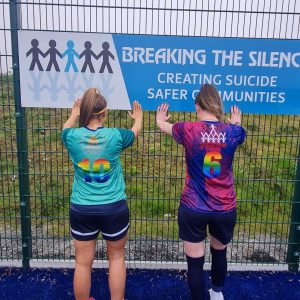 The team will become the first club in Cork to wear Rainbow numbers on their jersey. A great initiative by Stephen Mulcahy that shows the inclusivity of sport for all. This was another fantastic reason why we felt this sponsorship was such a great fit for our brand.
The women's senior team are currently competing in the Munster Shield and are through to the second round having beaten Creeves Celtic of Limerick. The are also competing in the FAI Women's Amatuer Cup 2023 where they are through to the quarter final. We wish them every success in our colours!
Castle Capital will continue our mission to unify our communities and be there as a financial resource. We have exciting plans to develop the community section of our website Community – Castle Capital (ccfp.ie) with great news stories.
For more information on how we can work together within our community, reach out to us at info@castlecapital.ie
Castle Capital