The Easiest Way To Make Investing Work For You
When we look at investments, it's about first and foremost, cultivating a plan…And to do so, we need to get real about identifying what our financial goals are for the future. This is where we help you identify a S.M.A.R.T investment goal.
Once goals are captured, it will enable us to build a plan, in order to obtain these goals. We will do this by matching the goals with your available financial resources. 
There are many vehicles to invest in, such as cash, equities, bonds and property. So in line with your available funds, you can consider investing in these options, to obtain your goals and desired outcomes.
When it comes to investments, your objectives need to be clear and we will work with you to guide you and help you determine what your objectives are.
The driving force for a lot of people can be around the protection of their family, in terms of monetary goals. We will help determine whether you are more comfortable in lower risk investments, or, if you wish, higher risk investments.
That Insulates You For Life
Another outlook can be from the perspective of obtaining capital gains on a longer term investment. For example, this means that, if you wanted to buy a property and have it as a long term investment, where by, you intend to sell in 20 to 30 years time, the objective for you would be that, the value and resale price should increase significantly, if the upkeep is maintained, allowing you to gain in capital following your long term investment. Following a typical strategy like this, can insulate your family monetarily into the future.
In some instances there are people who have a certain amount of affordable income that they can invest in. These people are seeking out higher risk opportunities in order to obtain a greater return on investment, in a shorter period of time. 
People within this bracket of investment generally have a clearer understanding of the investment landscape that benefits the level of risk they're seeking to take. Although higher risk will leave them more exposed to greater loses, they still have an understanding of what they're being exposed to. Yet on the flip side there is the added benefits of obtaining maximum returns.

ASSET ALLOCATION

FUND SELECTION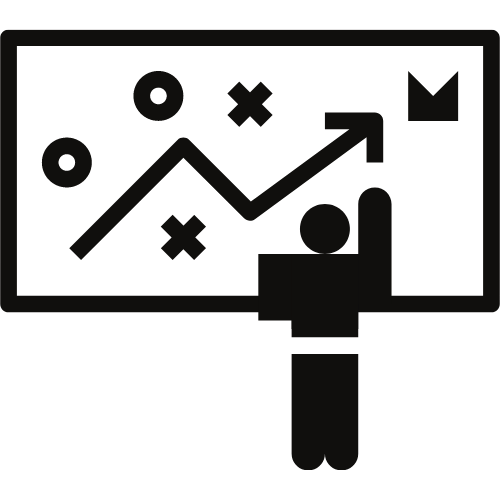 PORTFOLIO CONSTRUCTION

MONITOR & REBALANCE
Constructing an Investment Strategy to incorporate security and long term returns
Our client is single, aged 62, currently working and earning an income of €75,000. They have accumulated cash and investment accounts to the value of over €200,000 and approached us to formulate an investmet plan for their needs.
It is quite likely that they, aong with other family members, will have to contribute towards their parents long term care needs. This was a big concern for them.
Our client is a secure/cautious investor but was willing to listen to our advice about the long term impact of inflation and consumer price index on the value of their income and assets over time.

We have built a strategic investment plan that has given our client a lot of comfort. The plan has forecasted likely costs for the client and set maturity dates aligned to those costs.
By separeting out the investment into diferent types of investments we have successfully constructed a strategy that is perfectly aligned with our clients investment risk profile, requirements for access and requirements for returns.
With the types of investments both set up for exit tax and capital gains tax we have been very tax effcinent given our clients set of circumstances.
Our client was particularlly interested in investing in assets that were enviornmentally and socially responsible. We researched this requirement and produced a plan to ensure this was prioritised.
What Our Customers Are Saying
I had a very positive experience of working with Garrett and
Castle Capital Ltd. Garrett reached out to me via email and from there we
had a virtual teams meeting where we discussed my current financial status,
savings etc. I filled out a Risk Profile questionnaire to give an
indication of my attitude to risk.

I provided details of my savings plans and Garrett
checked them out and found that the charges were expensive, so Garrett
recommended similar plans but the charges would be cheaper. After
discussing my options with Garrett and thinking about it for a while I went
with Garrett's recommendations.
What I appreciated most
was the extensive work Garrett did on my behalf, he forwarded on documentation
on the plans he was recommending and also wrote up detailed reports on the pros
and cons of staying with my current plans versus moving to the plans he was
recommending. He also had the sums done, by that I mean he figured out
how much money to invest in which plan and how much I could afford to save
monthly. I also appreciated all of the work he did on my behalf
with Irish Life Ltd and Newcourt
.
Garrett's work has made a big difference to me in relation to my
finances. I have a good knowledge of savings and stocks, but there was a
lot that I did not know and discussing options with Garrett was very beneficial
to me, especially when trying to understand how the 'Spread' works. I really
appreciated those discussions.
I have no hesitation in recommending Garrett and Castle Capital
Limited, I'm delighted to have met them. Based on Garrett's advice and tax discussions, i have also filed tax returns and receive refunds on tax allowing me to increase my AVC pension contributions. I would not have done this if it was not for Garrett and Castle Capital.
Monday – Friday: 9:00 to 17:30
Castle Capital Ltd,  The Mulcair Centre, Annacotty Business Park, Annacotty, Co Limerick.